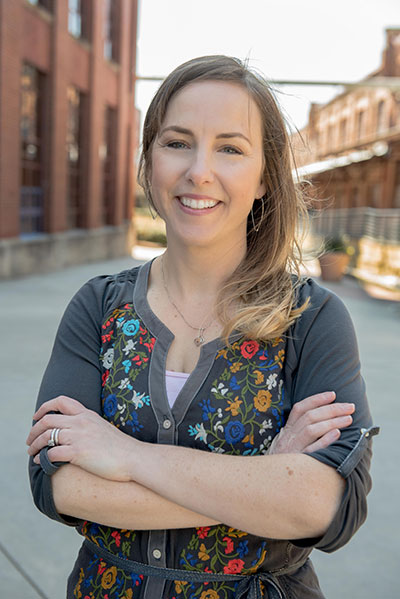 Sarah Clawson Willis was born in Music City, USA, raised in Gator Country, and now lives in a place where the Battle of the Blues usually refers to a basketball rivalry rather than a war. She writes fiction and nonfiction for children, teens, and occasionally adults. Her middle grade graphic novel, Band Nerd, is forthcoming in 2025 from Clarion Books. She has also published short fiction under the penname Clara Sawson in The Louisville Review.
Before she started writing, Sarah was a HUGE band nerd. She played flute and piccolo in bands and orchestras of all sorts in middle school, high school, college, and community bands. She has never been first chair flute, finding instead that piccolo was a better fit (small but mighty!).
Sarah can usually be found working, as she is an itinerant Latin teacher in addition to an author. She has taught Latin and mythology to the best/most hilarious/awesomest students in the world. Unfortunately for them, she is the opposite of cool, with obsessions including ancient history, dead languages, band, chickens, and the serial comma. She is forever grateful that her people put up with her anyway.
She enjoys school a little too much, having earned degrees in political science and teaching Latin before earning a MFA in Writing for Children and Young Adults from Vermont College of Fine Arts. She lives in the Triangle area of North Carolina with her husband, two daughters, niece, two cats, one dog, and eight chickens.
Photo credit: Dancing Lemur Photography